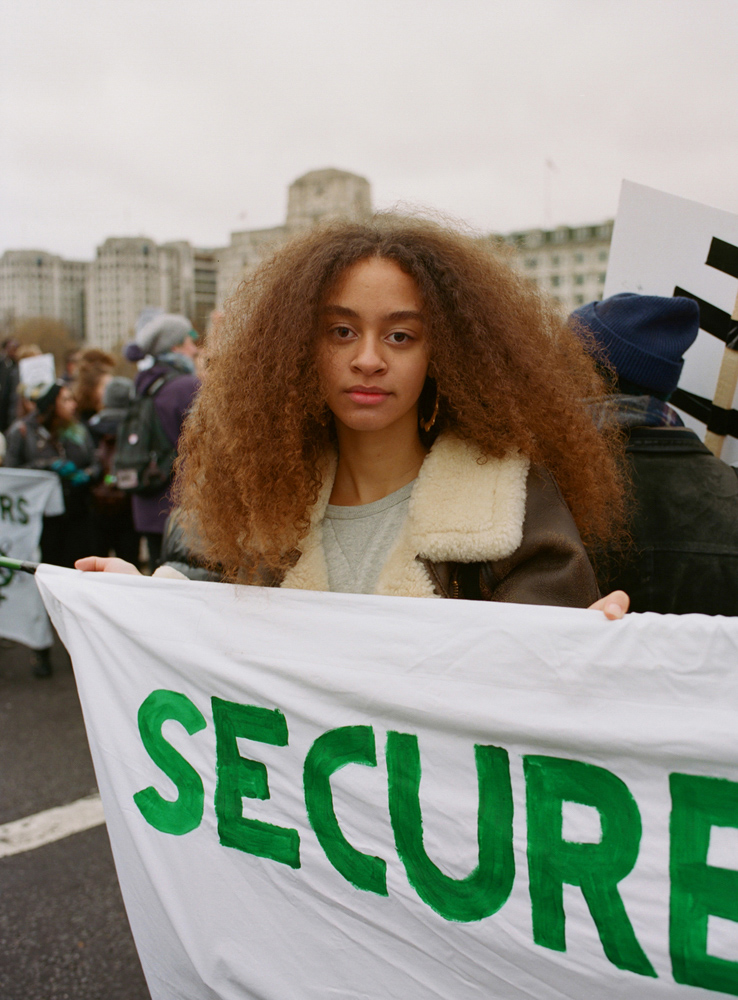 "On Sunday November 20, U.K. feminist activist group Sisters Uncut staged a country-wide day of action. In the south western city of Bristol, protesters set off green and purple plumes of smoke on Redcliffe Bridge. In the northern industrial city of Newcastle, a banner bearing the message "Sisters Uncut Demand Specialist Domestic Violence Services" adorned the Millennium Bridge; further north in Glasgow, Scotland, an outpost of the group took over South Portland Street Suspension Bridge. And in the capital of London — where these photos were taken — hundreds of women stopped traffic on Waterloo bridge during the busiest part of the day.
The bridge symbolism was deliberate. Many women waved placards that announced, "You block our bridges, we block yours."
– from The FADER article by Aimee Cliff, November 2016, see the full article and photos here.