i-D: photos and thoughts on pride after Orlando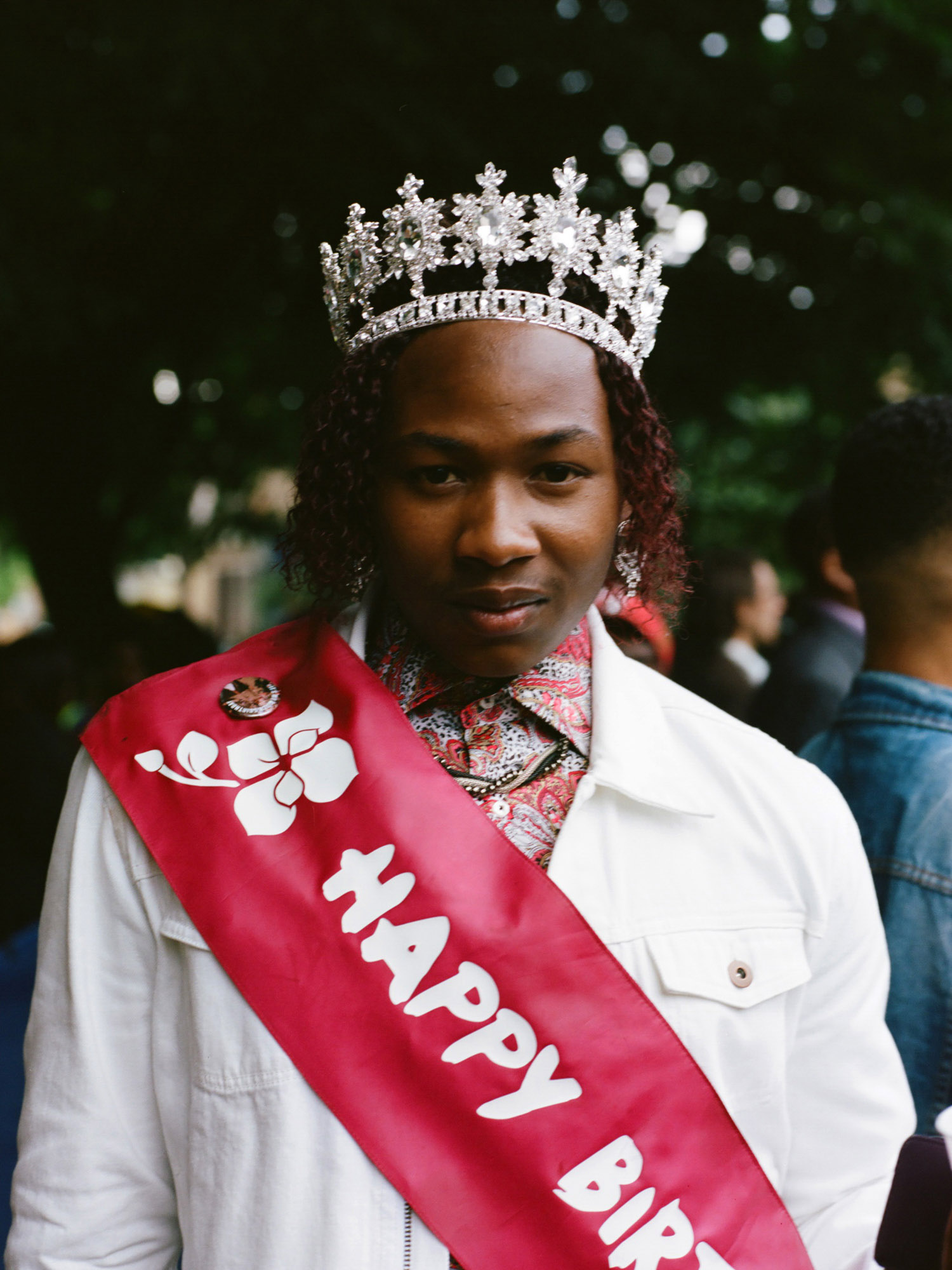 "Just over two weeks ago 49 people were killed and 53 wounded at Orlando's Pulse nightclub. The venue was holding a Latinx night in celebration of Gay Pride Month, and its punters would have arrived expecting the same kind of safe environment they'd always experienced. Gay bars are hard-won sanctuaries where LGBT+ people can hang out with their friends in complete confidence – and this violation of such a space was extraordinarily horrific.
Last Thursday I went to a talk called Pride Is A Protest – The Radical Roots Of Pride in central London and was again reminded of the sanctity of safe queer zones such as prides, clubs and other community centres. The evening focused on how commercial pride has become – with Barclays leading the parade in 2015 — and militarised, with the Red Arrows doing a flypast this year and BAE Systems walking in the parade. Speakers also spoke about the difficulty London's early LGBT+ activists had in finding venues to meet up and discuss ideas. During its formative years, the Gay Liberation Front regularly met in Notting Hill, and had to hold "gay-ins" in pubs after being repeatedly refused service by pub landlords in the area. London's prides in the early 70s were highly charged political events – less about parading, and more about fighting for acceptance and basic human rights.
However – despite its flaws Pride in London still has a very important role to play, especially after Orlando. In countries where prides are possible they should be loud and proud. I spent my weekend at two London pride events, Pride in London's parade and UK Black Pride, and they were so moving: full of love, happiness and friendship.
Pride in London's parade filled the capital's central streets, winding through Regent Street, Piccadilly Circus and Trafalgar Square. This year's procession was opened by Jennifer Saunders and Joanna Lumley, backed by a float filled with Sink the Pink's troupe swinging from its rails dressed in various Patsy and Edwina guises. And then it began: the music, dancing, rainbow-collared dogs, drag queens, campaigners, unions, wide-eyed first-timers, big brand floats, undecided rain, someone dressed as our actual queen, bubbles, more rainbows, undecided sunshine, religious groups, more rain, choirs and a river of crowds. I chatted with asexuals who were so proud to be represented, danced with cancer charity campaigners and made friends with a wonderful human pup as we bonded over my Mamiya camera…"
Read the full article and see all the images here
words and photography: Holly Falconer for i-D