Exhibition: Represent! at the People's History Museum
I am currently showing work at the People's History Museum in Manchester at their show Represent! Voices 100 Years On. The exhibition features a selection of images from my Parade project, including pictures of Sisters Uncut. The show is running until until February 2019 – find out more about it here, and read about it below:
"Represent! Voices 100 Years On reflects on those who campaigned for better representation; most famously the suffragists and the militant suffragettes. The recently acquired Manchester suffragette banner will be displayed for the first time alongside sashes, brooches, photographs and cartoons, helping to paint a picture of what representation meant in 1918.
This family friendly exhibition also questions how far we have really come in 100 years? It gives a platform to individuals and communities, including LGBT+ youth charity The Proud Trust and Safety4Sisters, who are still fighting to make their voices heard today. Crowdsourced items, including placards from the 2017 Women's Marches and a jumpsuit from the Sisters Uncut 2018 BAFTA protest, tell the very personal stories of today's movements and campaigns."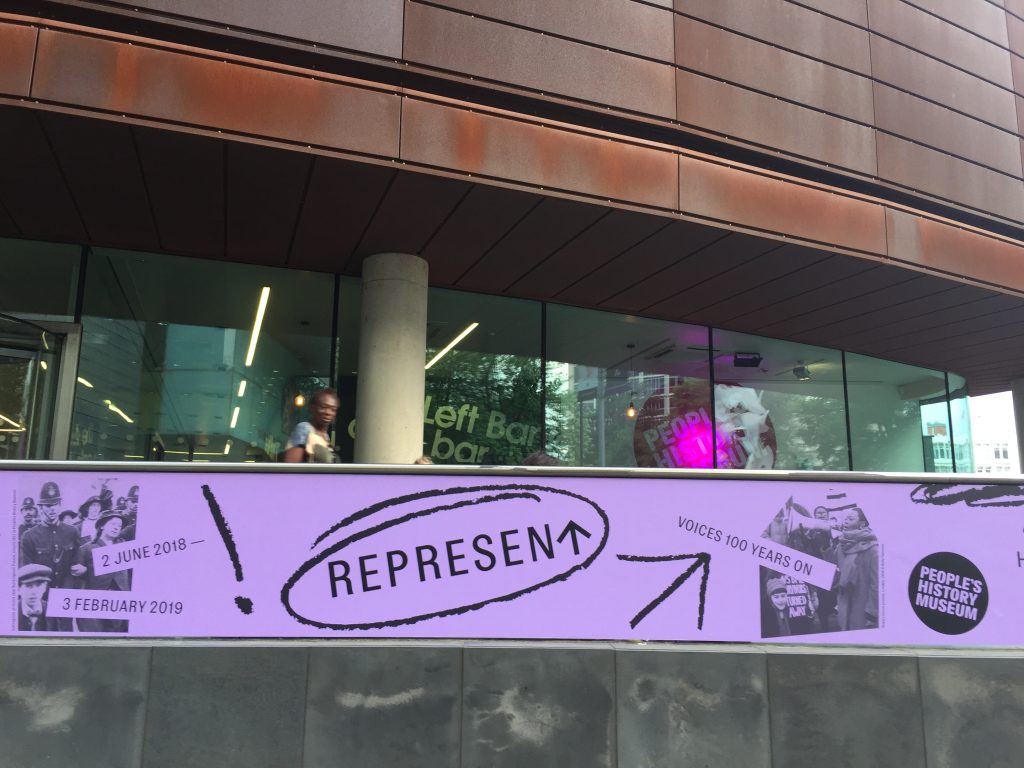 Main image: Sisters Uncut Waterloo Bridge Protest (2016): Sisters Uncut members stopping traffic on Waterloo Bridge by sitting en masse.