Exhibition: Hibiscus Rising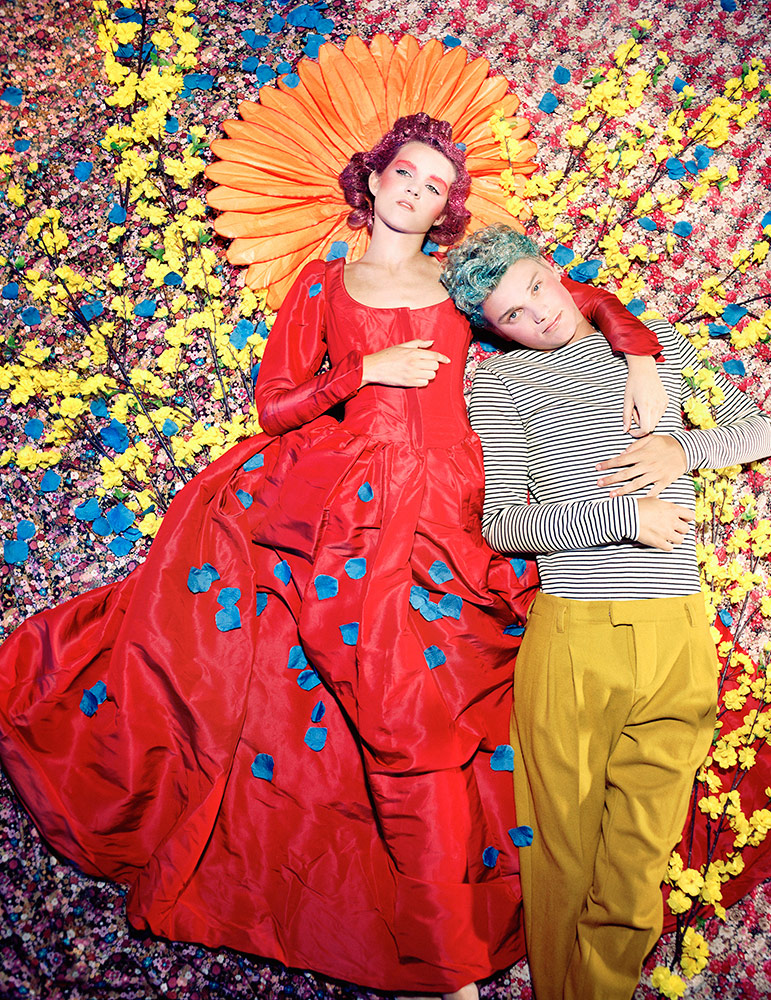 I currently have an exhibition running at Shutterbug in Shoreditch from March 1st – April 31st. Hibiscus Rising is a set of images I worked on with stylist John William, originally for Paper magazine.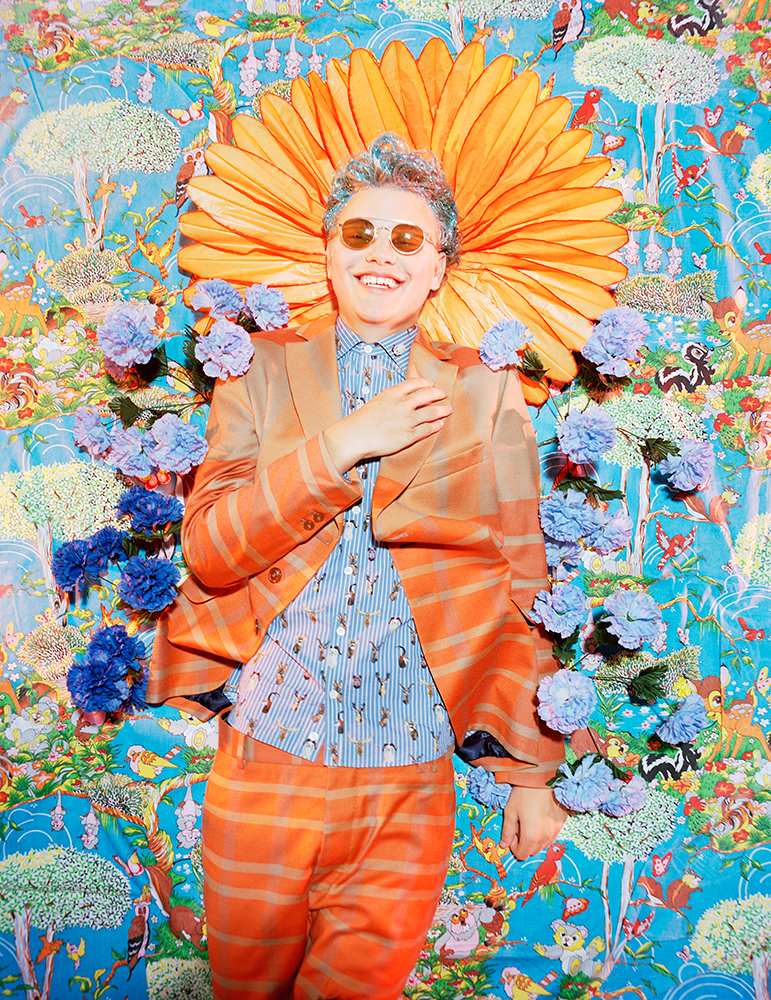 You can find out more about the exhibition and the super fun pop up shoot we ran at the private view here: hibiscusrising.tumblr.com. And here's some more words from the two of us about the show:
Me: "My photography often involves queer or feminist aspects, whether I'm working on my personal projects or a fashion editorial such as this one. Magazines are fundamentally commercial enterprises, but can provide the perfect base to encourage a group of people to question something they may not have done before. We were really lucky Paper magazine was interested in this idea, which reinterpreted 1970s performance group the Cockettes through John's and my eyes.
What interested me was the Cockettes shameless courage to recreate themselves however they wanted, festooning themselves in self-made costumes, then photographing each other in their own gorgeous sets. They mirror this generation's confidence to be themselves: young people today are self-made icons; whether they're snapping a selfie, or proudly growing up gay. I brought in this idea through the shoot's lighting, creating stained glass plastic to shine my lights through, as if the models represented today's confident young idols.
Gender was irrelevant – we dipped every models' hair in generous amounts of glitter. In some pictures a girl is ingenue, but in the next she's confident, arms folded, eyes confident. Decked in gaudy colour, the photographs are a celebration of what the Cockettes were: audacious and truly whoever they felt like being."
John: "When I was 15 I was a go-go dancer in a pair of platform shoes with a bucket of sequins stuck to my face. Scouse House nighttime crusader brandishing a hot glue gun in one hand and a John Waters'-sized can of hair lacquer in the other. Although no stranger to a liberal dousing in white spirits; that really was the strongest thing keeping my flame lit until 10am when the doors to the underworld would be kicked open to salute the sun. I didn't need disco biscuits or brain elevators I didn't want to miss a minute.
With these pictures I really wanted to capture that feeling when you first find yourself ushered through the spangled curtains, down the slippery staircase and into the velvety underground of Nighttime. Can you hear the Donna Summer bassline? I wanted the clothes and the set to melt into each other like a lucid morning after flashback of the night before. Our little Cockettes are flat on their backs floating in synthetic flower meadows – full of euphoria, ecstasy and escape. This is the Rapture!"
John William is a London-based stylist and prop maker. Shooting for a diverse gang of magazines and clients, John also exhibits sculpture-based installations usually created from heavily embellished junk. www.stylistjohnwilliam.com
Hibiscus Rising: March 1st – April 30th, Shutterbug, 1 Rivington Place, London EC2A 3BA