Converse work in Vice magazine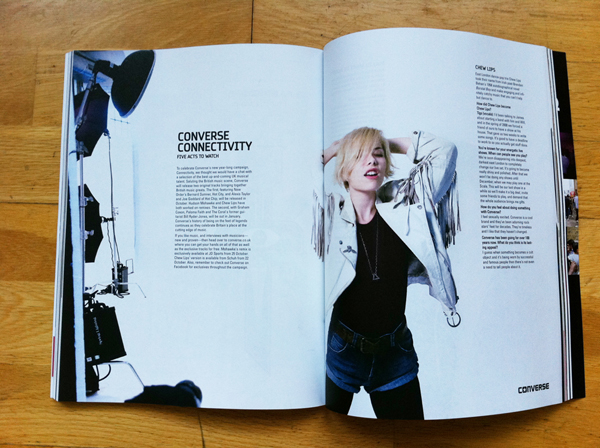 I've been doing some work for Converse over the last few months for their Connectivity campaign. It's been pretty cool – I've been doing portraits of the participants (snapping Bernard Sumner and Hot Cip blew me away, such a fan), behind-the-scenes shots of the campaign, and other shots such as snapping bands as they recorded a song for the campaign.
I'll do a proper post about my work for it all soon, but in the mean time here's a preview of some of my work from all this in the current issue of Vice.